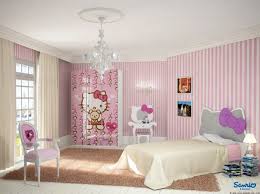 As youngsters tend to develop a strong sense of identity pretty on early these days, your child will doubtless have their own ideas when it comes to choosing a colour scheme for their bedroom.
Without wishing to be overly-stereotypical, no-one would be surprised if it doesn't come down to pink for girls and blue for boys – although it could very well be the opposite!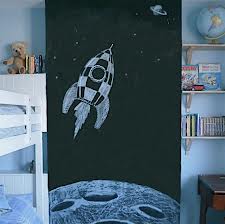 Possibly the last thing you will want to do, is to commit to shades of candy-pink and electric blue – because just as we were as their age – today's youngsters' tastes are also apt to change quickly too.
The easiest way to avoid being stuck with a colour scheme your child has outgrown, is to opt for a neutral backdrop and use accessories, stickers and soft furnishings to reflect your child's current preferences. An alternative route is to find a grown-up version of their colour choice – think smoky deep hues or sophisticated grey rather than blue, and accents of plum or red instead of pink.
Cushions and bed linen which complement or contrast with your main colour scheme are ideal. Roller blinds are available in just about every colour and hue imaginable, but do make sure whatever style of blinds you opt for that they are fitted with a child-proof safety device as a precaution.
Consider using low-VOC eco-friendly paint – it's better for the environment and it will cut down on the potentially harmful chemicals in your child's room. Try www.ecospaints.com or www.thelittlegreene.com.
Unless you are prepared to redo their bedroom every year, character-type themes are usually a bad idea. It could be Moshi Monsters one week and One Direction the next, (or seemingly), so peel-off stickers that won't mark the wall are the perfect alternative to themed wallpaper whatever their age.
Blackboard paint on a door or a section of wall makes a great easel for budding artists, a place to work out sums, or somewhere for you to leave pointed comments on the state of their room (which, obviously, they'll wipe clean right away!)
Ideally shelving should be adjustable so it grows with them. Sweet little bookcases soon look woefully inadequate when piled up with textbooks and overflowing magazines. Allow varying shelf space for DVDs, books, big books, files, personal stuff, photos and so forth. And remember, if they can't reach it, they won't use it – so do make sure all storage is accessible to the child.
Kids these days have tons of possessions – and just one – or even a shared – room to keep it all in. Under-bed storage is a brilliant use of otherwise dead space (and stops it becoming a toy and food dumping ground). Get low boxes on wheels that will adapt from toy storage, to clothes, to magazines.
The back of the bedroom door is good for more than a moth-eaten dressing gown – check out Store (www.aplaceforeverything.co.uk) for smart organisers that hang over the door.
Where space is tight, go multi-purpose. Think a bench or window seat with lift-up seats and storage inside – alternatively a high bed with drawers in the base. Whatever their age, there can never be too much storage. Get the storage right and you might have a slight hope of seeing their floor again.
Hey, you remember what that looked like!