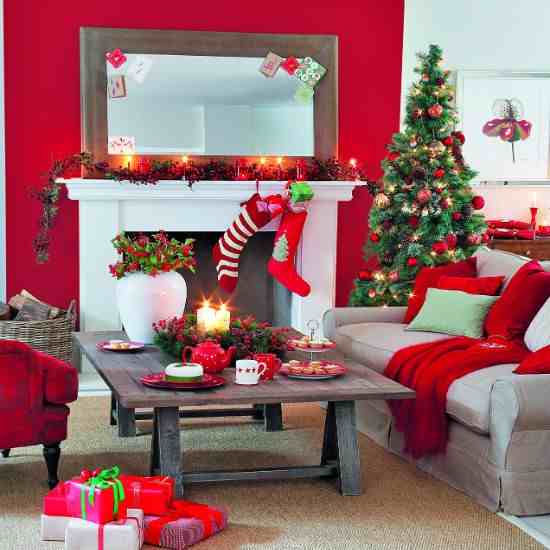 With nine, (eek!), yes just nine short weeks to go until the BIG DAY itself – if you are planning on having guests over to yours during the festive period, now would be a really good time to make a plan to spruce up your pad.
And our creative designer friends over at House to Home – the online magazine featuring the best in modern living concepts – have come up with dozens of inspirational ideas to help you transform your home into something 'seasonally special' whatever your budget and size of accommodation.
One of the very best things about H&H is their fantastic selection of moodboards for every occasion, you can browse to your heart's content, or create your own!
Want to know what Posh and Becks' lavish London pad might look like? It's right here.
Or how to get the best of Boho Chic in your living room?
Fancy getting bang on trend with Terrific Tartan this winter?
With 45 pages of enchanting moodboards to fire your imagination, you are sure to be inspired to create something uniquely special that your family – and your guests – will adore this Christmastime . . .